We have had a formal twinning connection with Eschweiler since the early 1980s and there are well-developed links between the towns' families and common interest groups – including trips to Eschweiler's annual carnival as well as exchange visits. Eschweiler is a town of about 75,000 people near the German borders with Belgium and the Netherlands. Its closest major city is Aachen, but it is also close to the Rhine, Cologne, Dusseldorf and the Eifel mountains. www.pav-eschweiler.de http://www.eschweiler.de
Did you know? ~ Eschweiler is a centre of Rhineland carnival. It has more than 20 active carnival clubs and every Monday before Lent it has Germany's third  longest carnival procession.
Eschweiler  is also twinned with Wattrelos in France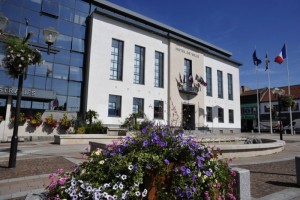 WATTRELOS has a population of around 41,500 and is a commune of Lille, north east of Paris , in the department Nord-Pas de Calais. It is situated between Roubaix and Tourcoing and on the border with Belgium. It is easily reached by car about an hour from Calais, or by Eurostar to Lille. Although our French Twin Town is Brunoy, we have made connections in Wattrelos through our mutual connection with Eschweiler, their German partner. As Wattrelos were unable to find a British partner and were keen to have one, we have "adopted" them in an unofficial Friendship Link for schools exchanges etc.